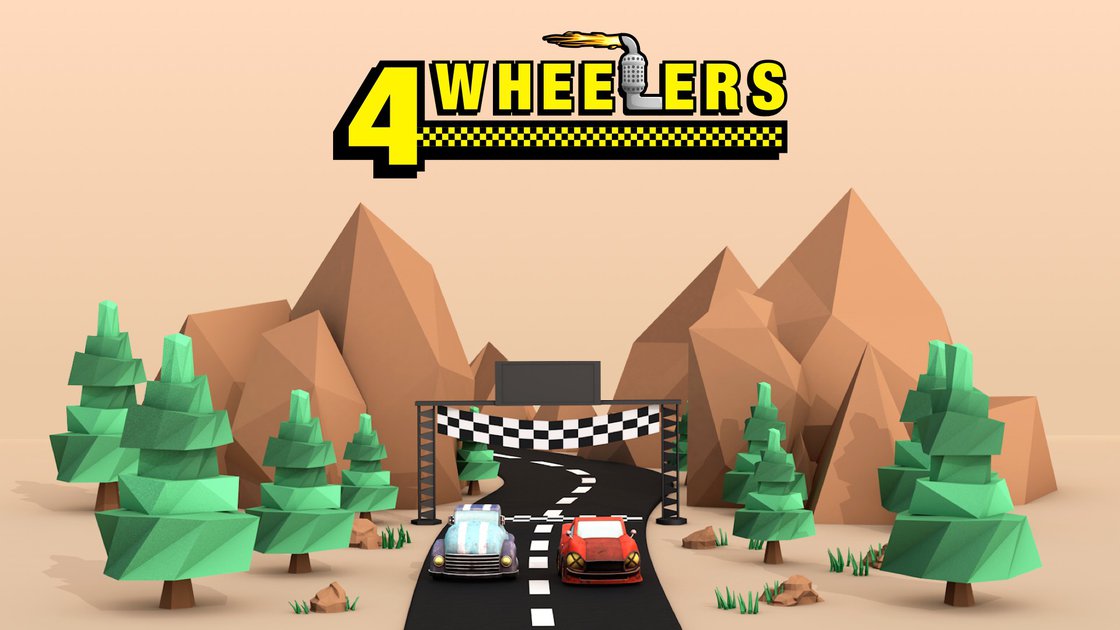 Intro: 4Wheelers
4Wheelers is an online multiplayer race of two cars to win the grand prize. Its a mix up of racing and turn-based game with a touch of low poly design.
Maybe we are from different cultures but in all of our childhoods, there were tiny cars. We imagined these roads on carpets, tables. Sometimes we paint roads with chalk on the ground or whatever that looked like a road to us. We raced in it, with our tiny cars. All of us made our own turn-based game in childhood with other friends. We tried to make this alive again and the result is 4wheelers, turn-based online multiplayer game.
Let me show you how, In every turn, you should drag the car down for power then aim for directions and release. 4Wheelers begins in an old dusty garage which you equip a car and start modifying it for racing competitions, now it's time to find opponents around the globe and beat them on the race track. By winning each competition you earn currency and XP that can apply upgrades and equipment on your car for better performing on the track. All the Great experience is given to you with a low poly art-style so you can enjoy the environment as much as the gameplay.