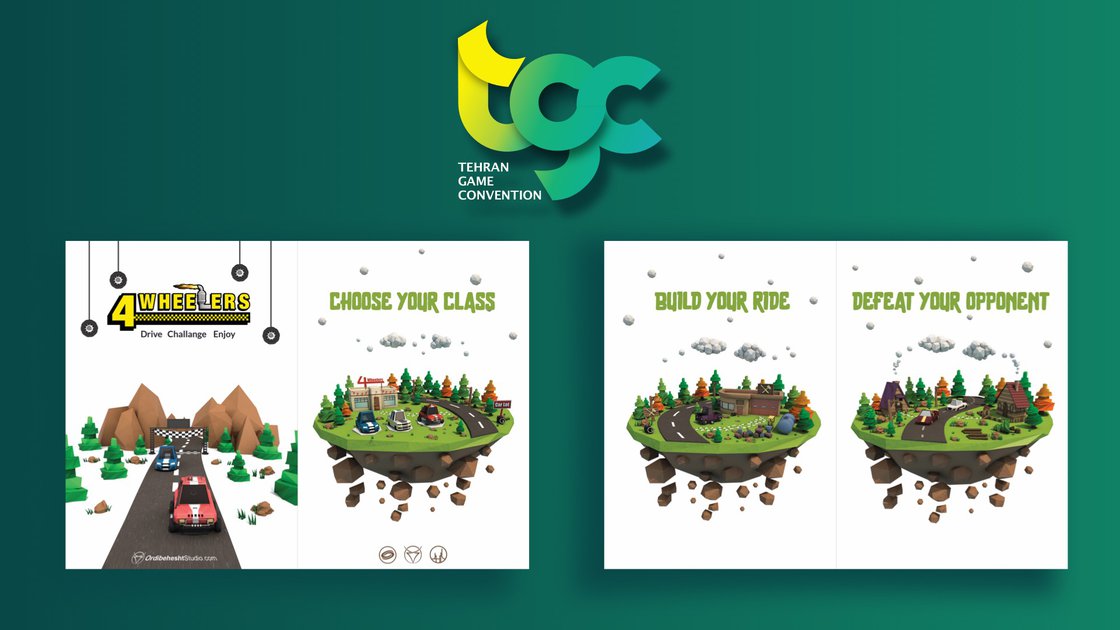 Brochure Story For TGC
Ordibehesht Studio was getting ready for an energetic presence at amazing event TGC (Tehran Game Convention). Our brochure was one of them our stuff that presented our latest game that we've been working on and developing named 4Wheelers which I did it (PARASTOO).
Now I'm going to tell you how I got there. Since TGC had a special audience who are professionals in gaming. It was easy and hard at the same time. The first step was a scenario to decide what help us to communicate with our audience. In order to have a better understanding of us and our activities. After considering different proposals we reached the decision to present it in a simple artistic way without the visual complications.
The second step after confirming the scenario was, to present what l have to say and that's why I started to study and consider different analysis on different websites. l chose some of them as my main inspiration references and that really helped me to put together this brochure layout. At the third step, I began to design the pages of the brochure, my goal was to design it to the point at last from all the different exits on each page l chose the best with the collaboration of my colleagues and put them together.
I wish you liked our brochure and I'm waiting for your feedbacks.