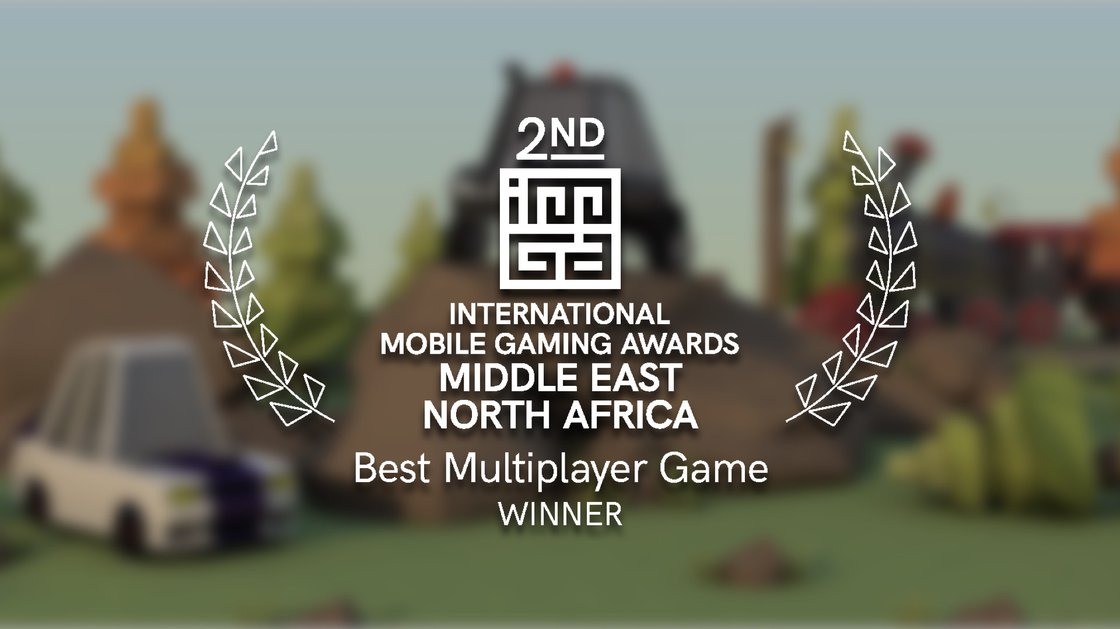 4Wheelers Won IMGA MENA
Qazvin — 13th November – 4Wheelers announced today that it has been awarded for Best Multiplayer Game in the 2nd International Mobile Gaming Awards Middle East North Africa (IMGA MENA). The IMGA is the longest standing and highest regarded mobile games award program started in 2004.
The IMGA MENA ceremony was held during the Jordan Gaming Summit 2017 conference and organized in partnership with Zain Jordan and Maysalward. The Middle East North Africa's top mobile gaming talent was in attendance, both at the ceremony and the exclusive party that followed.
4Wheelers is an online multiplayer race of two cars to win the grand prize. Its a mix up of racing and turn-based game with a touch of low poly design.
Maybe we are from different cultures but in all of our childhoods, there were tiny cars. We imagined these roads on carpets, tables. Sometimes we paint roads with chalk on the ground or whatever that looked like a road to us. We raced in it, with our tiny cars. All of us made our own turn-based game in childhood with other friends. We tried to make this alive again and the result is 4wheelers, turn-based online multiplayer game. We are doing it in Iran. Tiny cars with drag and release gameplay system in a colorful low-poly environment.
"Winners like 4Wheelers highlight the new standard of creativity and the emerging quality of the productions found in mobile gaming", said Maarten Noyons, founder of the IMGA. "Out of more than 100 total submissions, 4Wheelers's game was one of the few to rise to the top of the prominent list of jury's best experiences in its category."
I want to appreciate my family (Ordibehesht Studio) because they work hard without any investment. We believe we will defeat all the problems like sanctions. Iranian investors don't invest on game development teams because they don't know the game market. Also, foreign investors don't invest because of sanctions.
About Ordibehesht Studio:
Ordibehesht Studio is a group (rather a family) of energetic and passionate game-lovers that want to create joy and happiness for all people despite where they live and their language.
About IMGA
The IMGA is the longest standing mobile games award program started in 2004. With its long history and unique judging process, it has recognized some of the world's most popular titles in their early days, such as Candy Crush Saga and Clash of Clans. It is the only competition that unites the industry by celebrating excellence and innovation in games.
For full details about the competition's terms and conditions, visit imgawards.com or call +33 491 315 217. You can also follow the IMGA on Twitter or Facebook.